Wednesday, Mar. 17
Racial Justice Wednesdays
Practices focused on raising awareness of & promoting racial justice.
Make A Pledge to Support Black-owned businesses
As a consumer you can support Black owned businesses. You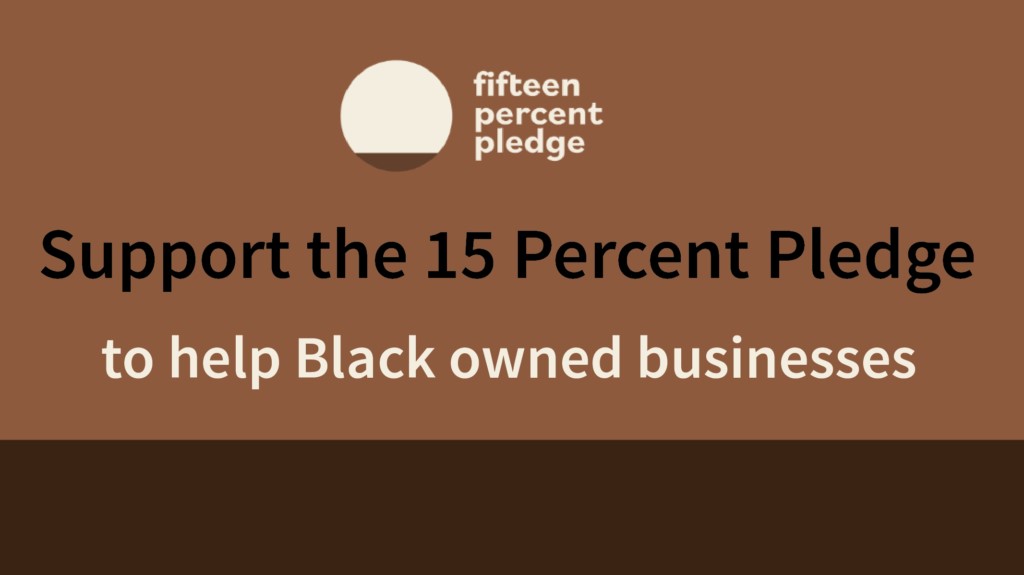 can shop Black owned businesses. Here is a list of 71 of them in Los Angeles: https://www.latimes.com/lifestyle/story/2020-06-03/black-owned-businesses-in-los-angeles
Even before we head to the stores though help encourage retailers to commit a minimum of retail shelves to black owned businesses.
Black people in the US make up nearly 15% of the population and the organization called The 15 Per Cent Pledge is calling on multi brand retailers and corporations to dedicate 15% of their total purchasing power to create more equitable market share for Black-owned businesses. Invite your favorite retailer to take the pledge.