Venerable Augustus Tolton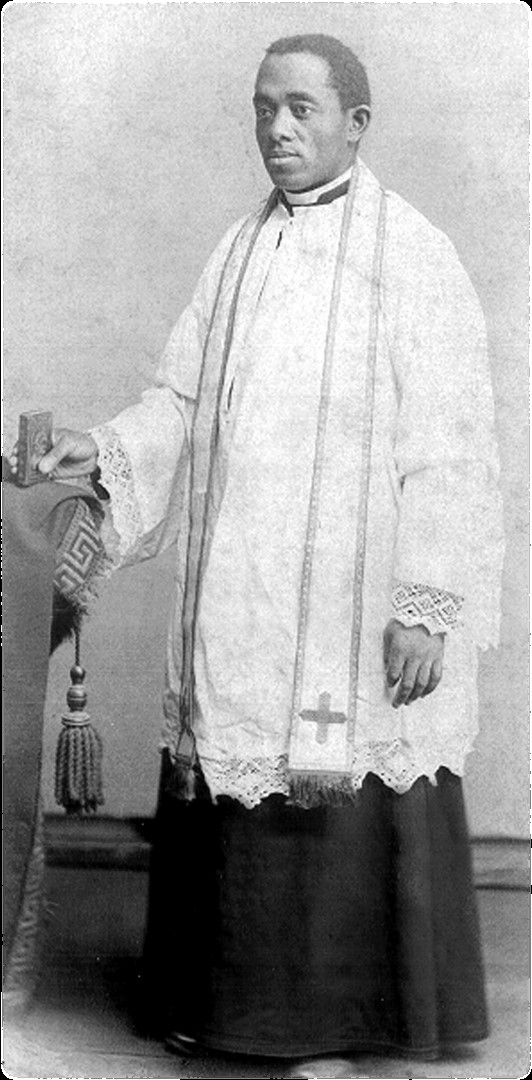 In celebration of National Black Catholics Month, we are sharing more about the six African Americans who are currently in the process for sainthood. One of them is Venerable Augustus Tolton (April 1, 1854 – July 9, 1897).
Augustus Tolton was a former slave who was baptized and raised Catholic in Missouri. During the Civil War, his mother embarked on a harrowing 41-mile, river-crossing escape from her slave owner and did so with her three children, one of whom was 7-year-old Augustus.
Later in life, after being rejected by every American seminary to which he applied, Tolton attended the Pontifical Urban University in Rome, a seminary for training priests for work in mission countries. Here he became fluent in Italian and studied Greek and Latin, and was ordained to the priesthood in 1886 at age 31. His very first public mass was in St. Peter's Basilica on Easter Sunday in 1886.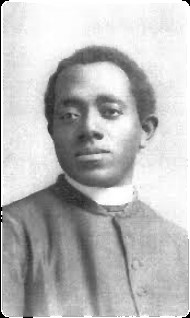 Tolton had been expecting to serve in an African mission and thus had been studying its regional cultures and languages. So he was shocked when he was told to instead return to the U.S. to serve the black community. He returned to Quincy, Illinois, where he faced intense racism that prevented him from starting a parish there. He was then reassigned to Chicago, where he led the development of the Negro National Parish of St. Monica's Catholic Church on the South Side of Chicago!
Tolton's success at ministering to black Catholics quickly earned him national attention within the Catholic hierarchy. "Good Father Gus", as he was called by many, was known for his "eloquent sermons, his beautiful singing voice, and his talent for playing the accordion." He tragically died at the age of 43 after collapsing during a Chicago heat wave.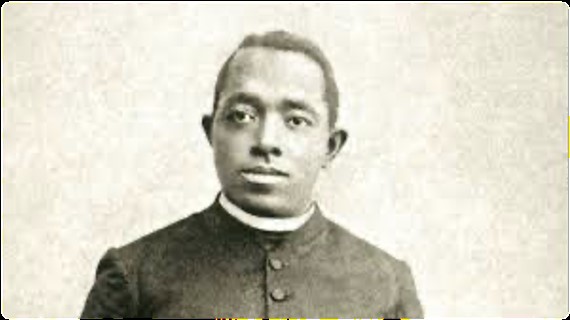 The organizer of the initial National Black Catholic Conference in 1889 was quoted in a local paper as saying: "For a long time the idea prevailed that the negro was not wanted beyond the altar rail, and for that reason, no doubt, hundreds of young colored men who would otherwise be officiating at the altar rail today have entered other walks. Now that this mistaken idea has been dispelled by the advent of one full-blooded negro priest, the Rev. Augustus Tolton, many more have entered the seminaries in this country and Europe."
How is God calling us to work for racial justice and what can you do as an individual to stand up against racism?