Catholic Conversations
In the Upper room - from Easter to Pentecost
Our current situation reminds us of the time between Easter and Pentecost, when the disciples locked themselves in the upper room, afraid to go out. They found strength in Christ being with them and we will, too: exploring themes of faith in the Catholic Conversations inviting us to pause for a moment and go deep on important themes of our faith.

Caring for the Sick and Dying
June 4, 2020 at 7:00 p.m.
How can we care for people who are sick and dying? How can we be there for them, like Christ would?
Words can't express … Truly, they cannot express what it is like to lose someone or what it is like to miss that person. When someone is sick, people call a doctor. When someone is gravely sick or dying, people will also call a priest. What experiences did Msgr. Lloyd Torgerson make, accompanying so many families in these most difficult of hours? What can we learn on how we care for the sick and dying?
Bigger, better, faster, stronger: Our ideal of life is constant growth and development. Yet, we all face our own mortality, decline and sickness. At some point, growth gives way to decline. What can we learn from and in these moments? How can we care for those who are sick and dying, loving and accompanying them?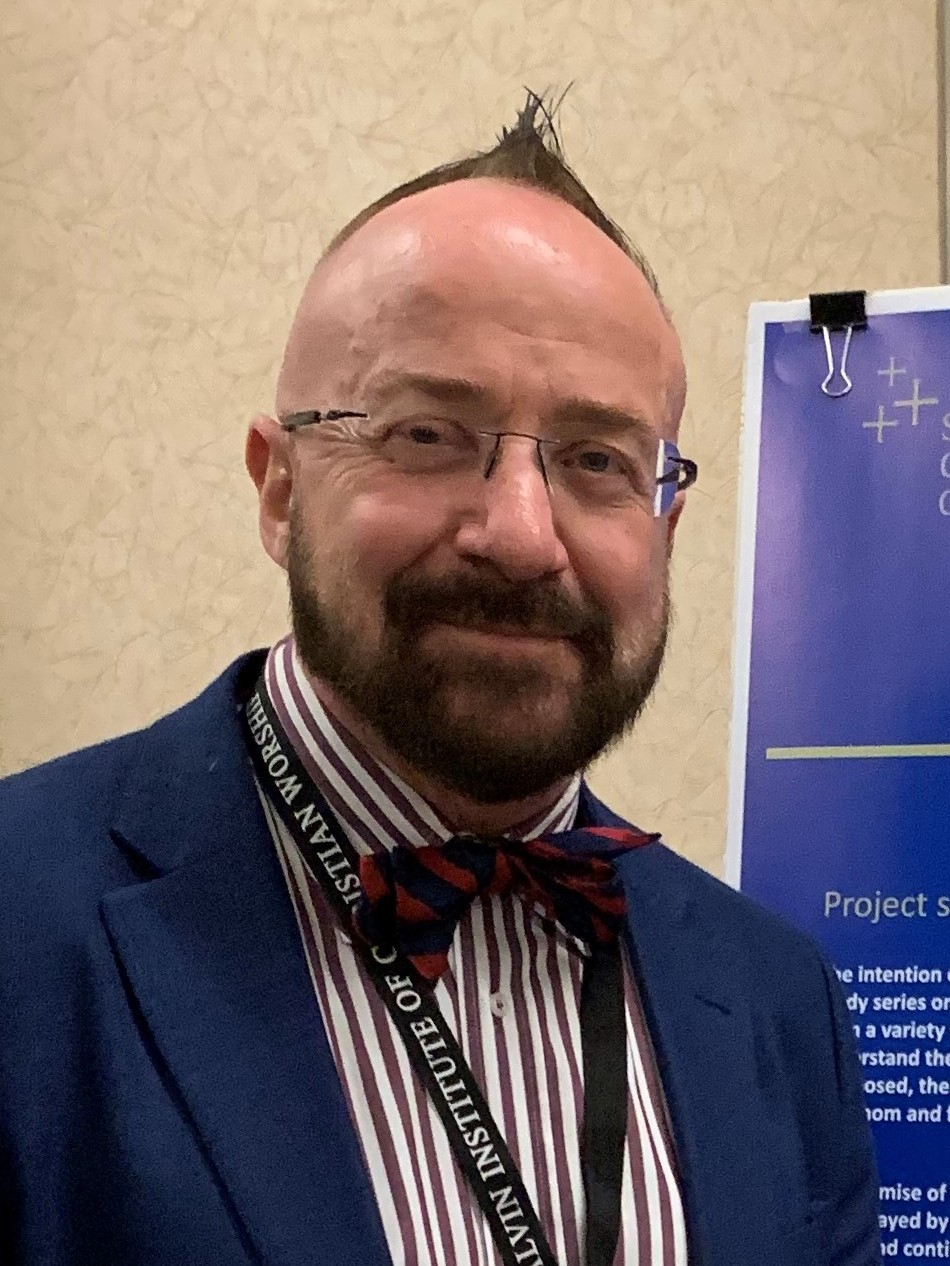 Dale Sieverding has been director of worship at St. Monica for over 10 years, having been invited by Msgr. Torgerson and Mike Mottola to move from central Florida to Santa Monica to originally serve as Director of Music and Liturgy. He holds the Doctorate in Sacred Liturgy from the Pontifical Liturgical Institute at San Anselmo in Rome, and the M.A. in Theology from the Catholic University of Louvain in Belgium. He was invited to serve at the Archdiocese level on the Liturgical Commission and was elected Vice-Chair for two successive years. Along with an amazing team of collaborators, Dale conceived and founded an archdiocesan program to mentor high school students in Liturgy, Music and the Liturgical Arts-- LAMP SoCal (The Liturgical Arts Ministry Project of Southern California).
Msgr. Torgerson, our pastor, is a native of Los Angeles. He was ordained a Roman Catholic priest in 1965. After his
first assignment at Holy Trinity Parish in San Pedro, he moved to New York in 1971 to complete a Masters in Religious Education at Fordham University. He came back to serve the Archdiocese of Los Angeles as Director of Youth Ministry for 11 years and then as Director of Religious Education until 1987. Msgr. has been in residence at St. Monica for over 30 years and has served as pastor for over 25 of those years. In his spare time, he sits on the Board of Directors of the Boys' and Girls' Club of Santa Monica and serves as the Vicar for Ministerial Formation for the Archdiocese of Los Angeles.
Caring for the Sick and Dying

June 4 at 7:00 p.m.

Featuring Dale Sieverding and Msgr. Torgerson

Taking the Panic out of Pandemic: Surviving and Thriving during COVID-19

Webinar presented on May 28: Featuring Christine Gerety, Dale Sieverding and Msgr. Torgerson

Prayer: A How-to of Sorts

Webinar presented on May 21: Featuring Sr. Edith Prendergast, RSC and Jenny Hoffman

From Fragility to Strength: Finding Faith in a Time of Fear

Webinar presented on May 14: Featuring Dr. David Alberston & Rabbi Dr. Miriyam Glazer



Caring for our Common Home: Pope Francis' Teaching on the Environment

Webinar presented on May 7: Featuring Meredith McCarthy, Dominik Gnirs & Fr. Ian Hagan

Forgiving Others

Webinar presented on Mar. 26: Featuring Dominik Gnirs

Reconciliation

Webinar presented on Apr. 2: Featuring Dale Sieverding & Jenna Clingingsmith

A Search for Heaven

Webinar presented on Apr. 3: Featuring Dr. Jean-Pierre Isbouts