Black Lives Matter Too Committee
Delis Aleandro | (310) 566-1523 |
Mission
The Black Lives Matter Too Committee was formed after the murder of George Floyd in May, 2020. We have seen and experienced the sin of racism and the injustices that have affected people of color for far too long and demand change.
Our goals are three-fold:
To stand in solidarity with our Black brothers and sisters.
To make St. Monica's a more welcoming place for everyone regardless of their race or ethnicity.
To support those in our faith community to be actionable and resilient champions for equity and justice for Black people.
In the gospel, Jesus implores us to "love your neighbor as yourself" and He reminds us that we are "all made in God's image and likeness." We're each called to help create a more loving and just world and to embrace our uniqueness. Racism and white supremacy won't die until everyone sees them as issues that they need to solve personally, rather than just Black issues they need to sympathize with. This starts with our very own Catholic community, which is why we have formed this group.
We are dedicated to educating others on the history and systems of injustice, raising awareness for the issues affecting the Black community, and gathering in prayer and action so that we can help end the oppression, discrimination and racism affecting our Black brothers and sisters.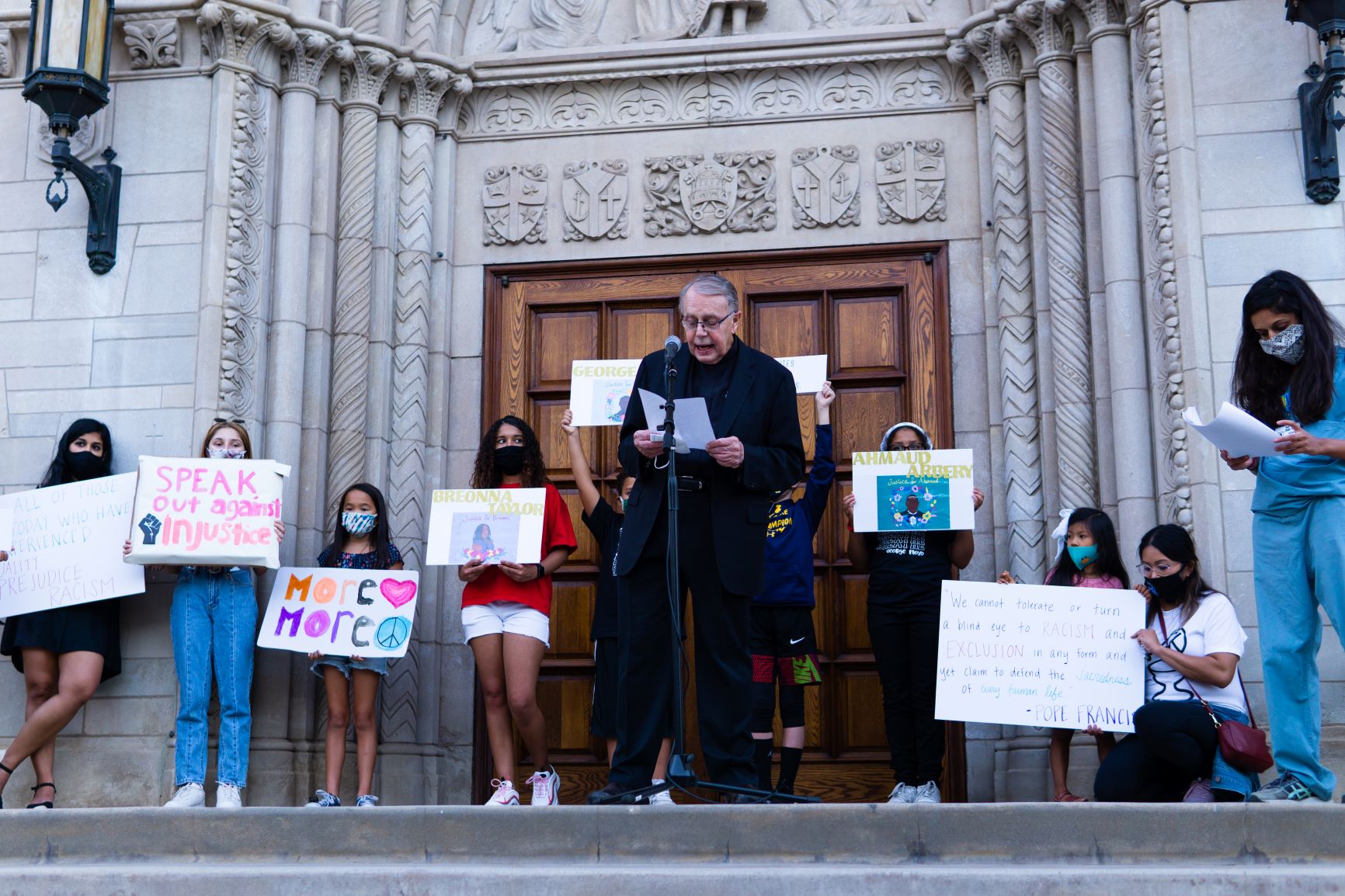 Upcoming Events
Anti-Racism Prayer Walk & George Floyd Memorial
Tuesday, May 25 | 6:30 p.m. | Meet in Front of the Church
Let us stand, pray and witness together to show our support for peace and to end inequality. Please wear a mask and we ask that all in attendance adhere to social distancing guidelines.
From the front of the church, we will walk to the Saint Monica statue at Wilshire Blvd. and Ocean Ave.