Health Ministry
Health Ministry at St. Monica promotes the spiritual health of the whole person and is supported by a Providence St. John's Faith Community Nurse (Parish Nurse). Through a mind, body, and spirit approach, Health Ministry offers health and wellness information to our parish community. This approach expands and builds upon our parish's traditional outreach of visitation to the sick, support groups, and referrals to community agencies.
Christine Gerety, or (310) 566-1531.
Upcoming Events: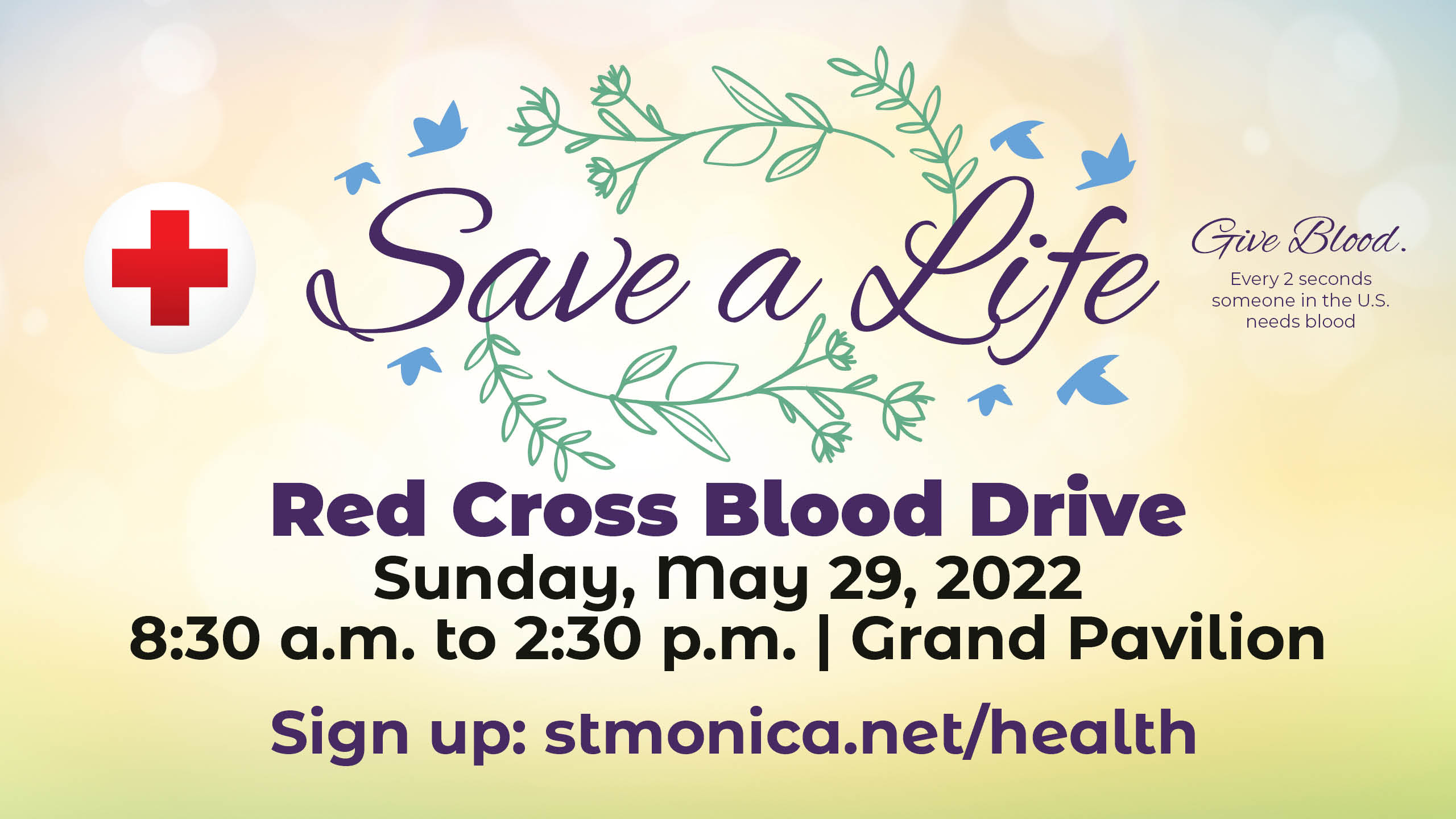 Red Cross Blood Drive
Sunday, May 29 | 8:30 a.m. - 2:30 p.m. | Grand Pavilion
Our nation is experiencing a dangerously low level of blood supply. In fact, every 2 seconds someone needs blood in the U.S. Sign up now to donate & help save lives!
Volunteers are also needed to help with checking in donors, and with overseeing the refreshment area - contact Christine at or 310-566-1531 for more information.
Click Here to Schedule an Appointment!
Stay informed about matters related to Health Ministry!

Click HERE to sign up for our ministry email list