Saturday, Dec. 19: Advent Communal Reconciliation Service
Advent Communal Reconciliation Service
Liturgy of the Word and Opportunity for Individual Confession
Saturday, Dec. 19
10:00 a.m. · Liturgy of the Word | Livestream Click Here to Access the Livestream
10:30-11:30 a.m. · Communal Reconciliation Service: Individual Confessions
*Enter through Washington Blvd. Entrance.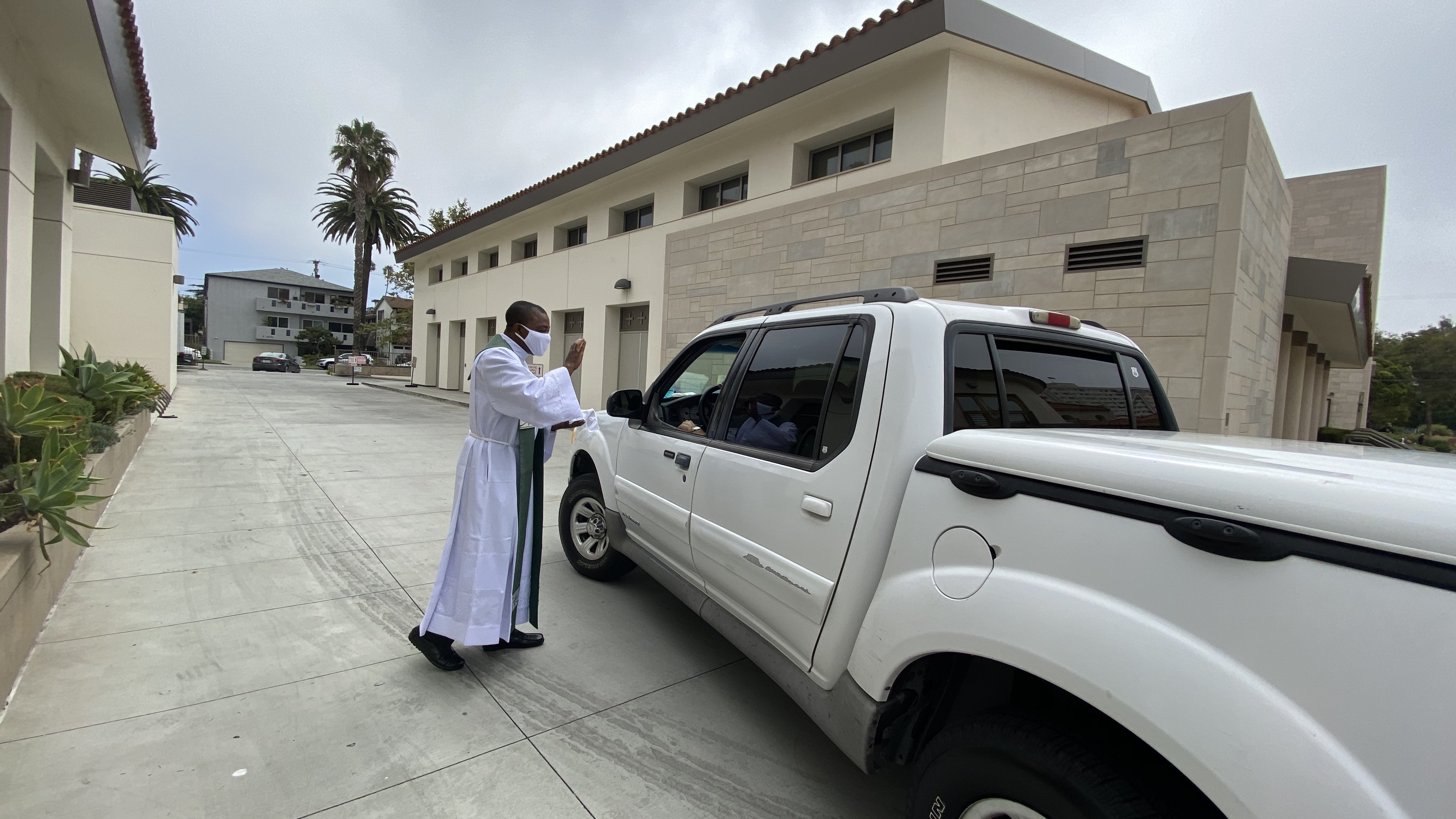 Christmas is coming very soon; while we find ourselves in the midst of this Pandemic, we still await in joyful hope and anticipation for the coming of our Lord, Jesus Christ.
Our parish community will come together for the Sacrament of Reconciliation. As Pope Francis said: if you are not able to find a priest, or leave the house, you can still confess your sins, in a specific way directly to God, and he will grant you mercy, healing and forgiveness. (See video below)
How will the Communal Reconciliation Service work?
On Saturday, Dec. 19, we will offer a livestream Liturgy of the Word at 10:00 a.m., with Scripture, Examination of Conscience, and prayer of the Act of Contrition.
Starting at 10:30 a.m., we invite parishioners to attend the Communal Reconciliation Service. You do not need to reserve a spot. There will be six priests stationed at pop up tents on campus to hear individual confessions from a safe distance. Enter on Washington Blvd. If there are more than one person in a car, there will be a station set up to allow for confession for each individual. We ask that you follow signage and the directions of hospitality ministers, who will direct you to your station.
We ask all those in attendance to adhere to all of our safety protocols when entering campus: all attendees must wear a mask and follow social-distancing guidelines.